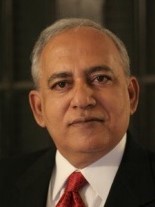 Arjumand Akhtar
President, corrosion engineer, MICorr.

Arjumand is the mastermind behind all our work we provide to our clients. He graduated from the U.K in Corrosion Science and holds a Ph.D. degree in Corrosion Science from UMIST. After working for Sui Gas Transmission Company Ltd. he moved on to start Metal & Pipeline Protection (MPPL) in 1979 and GEP, Canada, in 2016. Over his career, he has provided solutions to dozens of happy clients.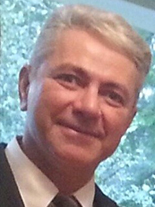 Salar Haghnazari
Vice president, mechanical engineer, P.Eng.

Salar has over 32 years of experience with a focus on mechanical engineering and project & construction management for oil, gas, petrochemical and power generation industries, and fabrication projects in Canada and Iran.
Panel of Consultants:

Moavin Islam
PhD, FICorr, MIM, CEng, NACE Certified Corrosion Specialist and CP Specialist
CHARTERED ENGINEER (CEng), UK. (Registration # 29-0019261)
NACE Certified Corrosion Specialist (Certification # 4908).
NACE Certified Cathodic Protection (CP) Specialist (Certification # 4908).
SSPC Certificates C-1 and C-2 (for Coatings)
Approved NACE Instructor for various corrosion related courses:
Extensive hands-on experience in diverse areas of Corrosion Engineering Technology which includes: Internal corrosion monitoring, Coatings evaluation and surface preparation; Cathodic Protection, Forensic evaluation of deteriorated reinforced concrete structures; Repair, rehabilitation and corrosion mitigation strategies for reinforced concrete structures (including Cathodic protection, Electrochemical Chloride Extraction, and Corrosion inhibitors); Application of various Non-destructive test (NDT) techniques such as Ground Penetrating Radar (GPR) and IR Thermography for infra-structure evaluation; Ultra-sonics for thickness measurement; Corrosion in Oil/Gas production and Refining industry; Electrochemistry; Metallurgical and Corrosion failure analysis; High temperature corrosion; Marine corrosion; Microbiological corrosion; Atmospheric corrosion; Inhibitor evaluation and development; Stress corrosion cracking and sulfide cracking.

Darrell R. Catte
BSc., Electrical Engineering
NACE certified CP Specialist, NACE  Senior Corrosion Technologist, NACE authorized CP Instructor.
Darrell R. Catte has worked in the oil and gas industry in the field of corrosion prevention for 34 years with a primary focus on corrosion prevention for well casings and pipelines.  Darrell has a BSc in Electrical Engineering from the University of Alberta (Canada) and is certified by NACE as a CP Specialist, Senior Corrosion Technologist and is an authorized CP Instructor.
Darrell is named on two patents for cathodic protection devices developed during his recent 23 year tenure with Saudi Aramco, and was a founding member as the Vice Chairman of NACE TEG-080X TIE (Well Casing Corrosion in the Middle East) and an active member of the NACE committee revising SP0186-2007 (Application of Cathodic Protection for External Surfaces of Steel Well Casings).

Hassan Saghafi
PhD, Materials Engineering and Material Design
M.Sc., Materials Characterization and Selection
Hassan obtained his Master's degree in Materials Characterization and Selection, with distinction, from Isfahan University of Technology (IUT) in Iran and worked in various Oil & Gas and Power Generation industries until 2007 as quality control engineer and gained considerable experience with different standards (e.g. ASME, ASTM, AWS) and quality management standards (e.g. ISO 9000, ISO 14000 and OHSAS 18000).
In 2007 he started his Ph.D. program at University of Nottingham, UK, in Materials Engineering and Material Design. In 2012 he worked as a Welding Engineer at Cameron sub-sea section, in Leeds. He became a lecturer of Islamic Azad University, Tehran Branch, Iran, in 2014, teaching courses in Welding and Material Characterization until June 2016, before moving to Vancouver, Canada.