THE PROCESS WE USE TO PROTECT YOU FROM CORROSION
Our EPC service comes in 3 distinct phases: survey, design and implementation. Together they provide you everything you need, from start to finish, to be protected from corrosion. You can hire us to do the full job or for just one particular stage if you wish.
Throughout the project we work closely with, and become an extension of, your team. You will have one dedicated corrosion engineer working on your project and at hand all the time.
HOW YOUR SYSTEM GETS BUILT BY US
Your project gets accomplished by:
 Visiting your site
 Analyzing the resistivity of your soil
 Conducting a current drain survey
 Analyzing the results
 Designing a custom fit solution based on these results and best practices
 Researching the best materials, domestic or imported, for your budget and needs
 Delivering you a comprehensive roadmap to solving your problem
 Discussing our findings and suggestions with you
 Sourcing required materials from high quality manufacturers
 Installing essential parts like ground beds and power systems
 Sourcing required materials from high quality manufacturers
 Installing essential parts like ground beds and power systems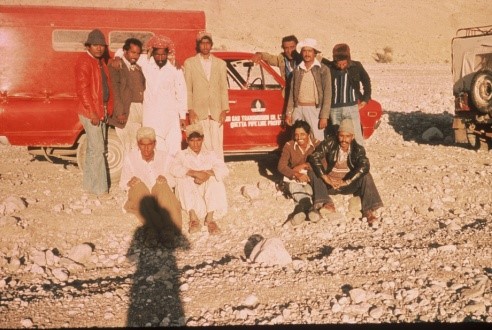 Soil resistivity Survey of 347 Km Quetta Pipeline, 1981
 Commissioning the project
 Testing the installed system to ensure the solution meets the parameters set out in the roadmap